Explore Chartway Group
We found our forever home at Linden Meadows
Thursday 16th January 2020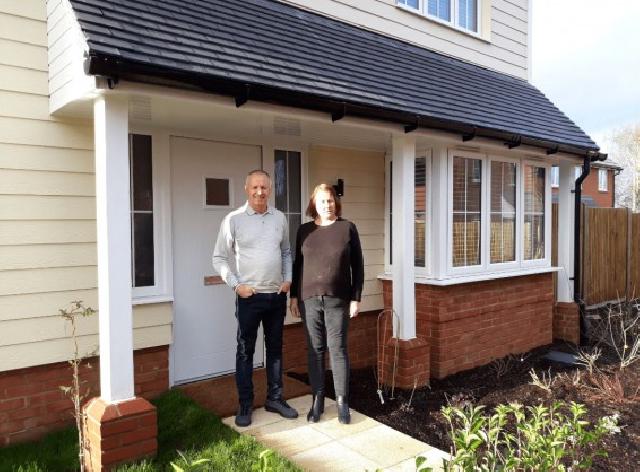 'This is my forever home, I'm not going to move again' is a sentiment we can all empathise with, but only some of us are lucky enough to actually be in this position.
For Peter & Tina Skinner buying a new home in a tranquil location, where street parking wasn't a daily struggle, were high on their list of priorities. Tina was particularly keen to have a new home, having lived in her 1930's house for some years. They had extended into the loft and to the rear of the house, but what Tina really wanted to have was a brand new home. Even though Peter is a painter & decorator by trade he really didn't want to have to use his skills in his own home, as he spends all day working in other people's houses.
Seeing an advert in the local paper for the Linden Meadows development in Coxheath, they decided to take a drive out from their home in central Maidstone, and see what a village development could offer them.
They decided the Walmer house type would suit them, it has a large Kitchen, a car port for Peter, and the garden was much larger than they had expected. Fate seemed to play its part too, Tina felt it was meant to be as the plot number was the same as her parent's old house number, she especially liked this meeting of old and new.
Tina was able to choose her Kitchen, tiles and carpet colour, which added to her pleasure at buying a new home for the first time. 'This is my dream, I've wanted to live in a new home for a long time, and we used the Moving Made Easy Scheme as well, which helped us with selling our old home, we are so happy to be at Linden Meadows now' says Tina.