Explore Chartway Group
Forstal Mead is the perfect place for a family home
Monday 22nd November 2021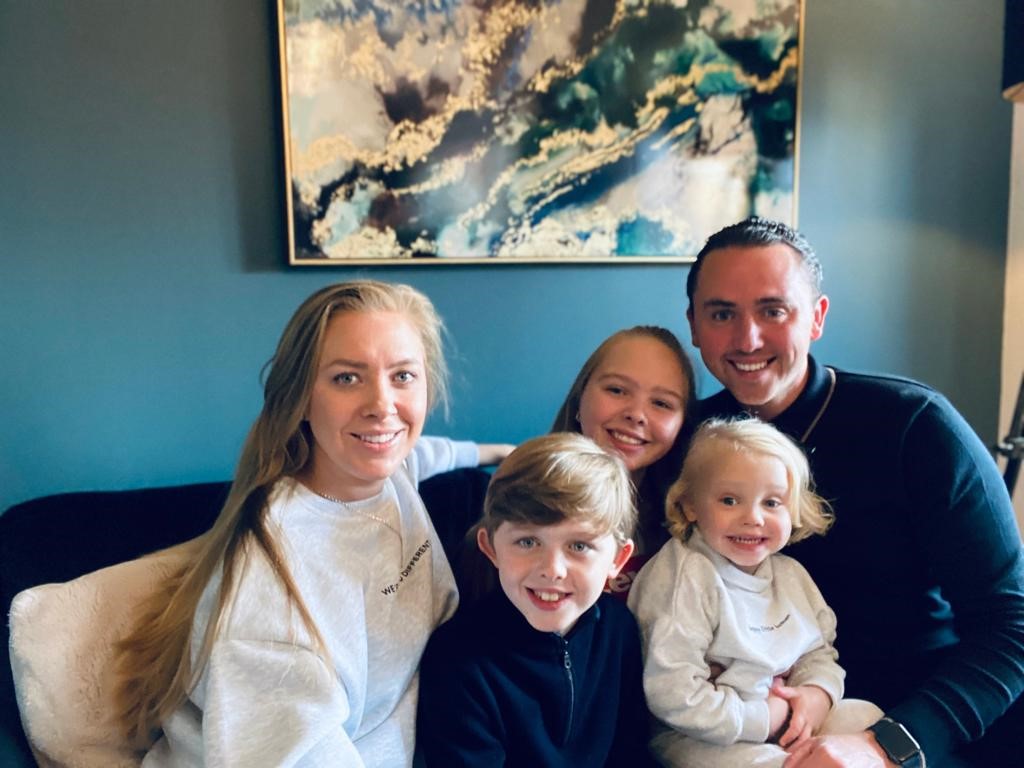 For James and Josephine Madden and their children, Poppy, Francis and Edward this was just the case! Visiting James' parents in Aylesford village they ventured along the quiet country lanes and found themselves in Coxheath, and at a new homes development. Their weekend run out in the car resulted in them moving to a new home at Forstal Mead in March this year and they are thrilled that luck was on their side that day.
James and Josephine found that the detached Campion 4 bedroom detached home suited their family needs, and the fact that it had a garage and a garden for the children was a bonus. The children each have their own bedroom, and the ground floor has a spacious Lounge/Dining Room for the family to be together. James has a Hybrid car, so finding that there was a charging point in his garage was an additional benefit.
The two older children, Poppy and Frances are at Cornwallis Academy and Boughton Monchelsea Primary School, and Edward will be going to a local nursery very soon. The family have found living at Forstal Mead has given them a great neighbourhood to live in with the countryside on their doorstep, but it's still close to all the amenities in Maidstone.
James, who is Carpenter said ' Everything about our move was meant to be! Finding our new home by chance, having the expert help of the sales team guiding us through the process, being able to make it all possible with the Government-backed first time buyers Help to Buy Scheme, and we really feel looked-after since we've moved in as the site team are fantastic too. This is the perfect family home and we think it gives a lot of value for the money'.
Westerhill Homes & joint venture partners Optivo are offering a full specification, including all the must-have items such as all flooring, appliances, wardrobe, turf to the gardens and a choice of stylish Kitchen and tiles.