Explore Chartway Group
Faye & Mark are living the dream in Headcorn
Thursday 2nd December 2021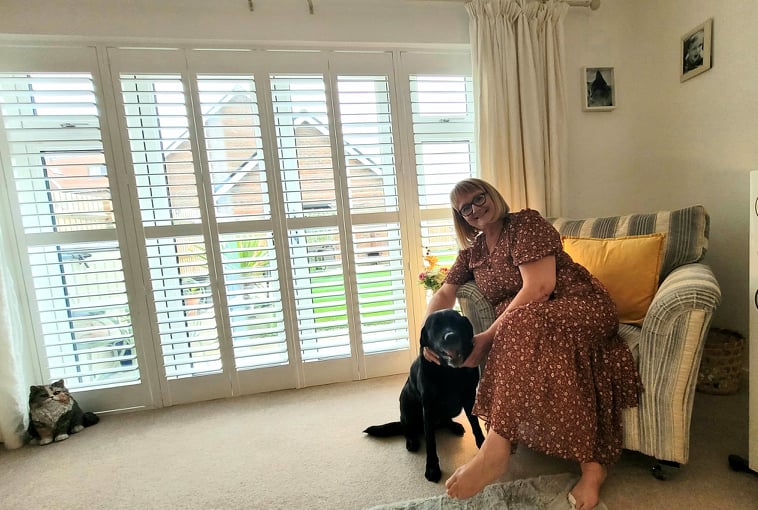 Sometimes major decisions in your life are driven by circumstances which are unusual, and the Pandemic has certainly been one of those shared experiences which has made us all think about what is important in our lives.
For Faye and Mark their retirement dream was always to move further out of Maidstone to a country village, to enjoy a slower pace of life and take advantage of what living in a more rural location could offer them.
Faye, working in the NHS at a Maidstone surgery seeing and hearing first-hand the effect the Pandemic was having on patients and catching it herself, had a profound effect, and they then had a eureka moment when they decided that waiting to move to the countryside could be re-thought into let's move to the countryside now.
High on the list of priorities for their new home was a good size garden, in which to carry on Faye's love of cultivating flowers in a beautiful relaxing green space.
Serendipity played a part when visiting Westerhill In Partnership Kings Oak Park development in the village of Headcorn, when the Sales Consultant told them about a home which had just come back on to the market which had a generously sized garden.
Since moving into their new three bedroom Hudson style home on the development, the couple have continued to work but are now confirmed villagers, and love the location and ease they can reach their work knowing that when they get home it's to the peace and quiet of Kings Oak Park.
Faye said ' We really are living the dream with Hollie our beloved dog. We are so pleased we made the decision to move to this lovely development, we've got fantastic neighbours who were friendly from day one, I guess it's because we have the shared experience of moving home to a new area, and of course our home is so spacious and I love the colours in the Kitchen. Headcorn is a great place to live, we have everything on the doorstep, including great tearooms which are a favourite pastime for us, and everyone has been so friendly so it's been easy to settle in'.
Kings Oak Park has a mix of three and four bedroom homes and is within walking distance of the charming high street which features a butcher, bakery and small Sainsbury supermarket, and commuters can use the station and be in London in 76 minutes.
The specification includes, carpets and ceramic tiled floors to wet rooms, dishwasher, washing machine, fridge freezer and fitted wardrobes to bedroom 1.
Homes on phase 2 at the development are being sold.