Explore Chartway Group
Visitors to last summer's Elmer's Big Heart of Kent Parade make a day of it with their sculpture reward.
Thursday 6th January 2022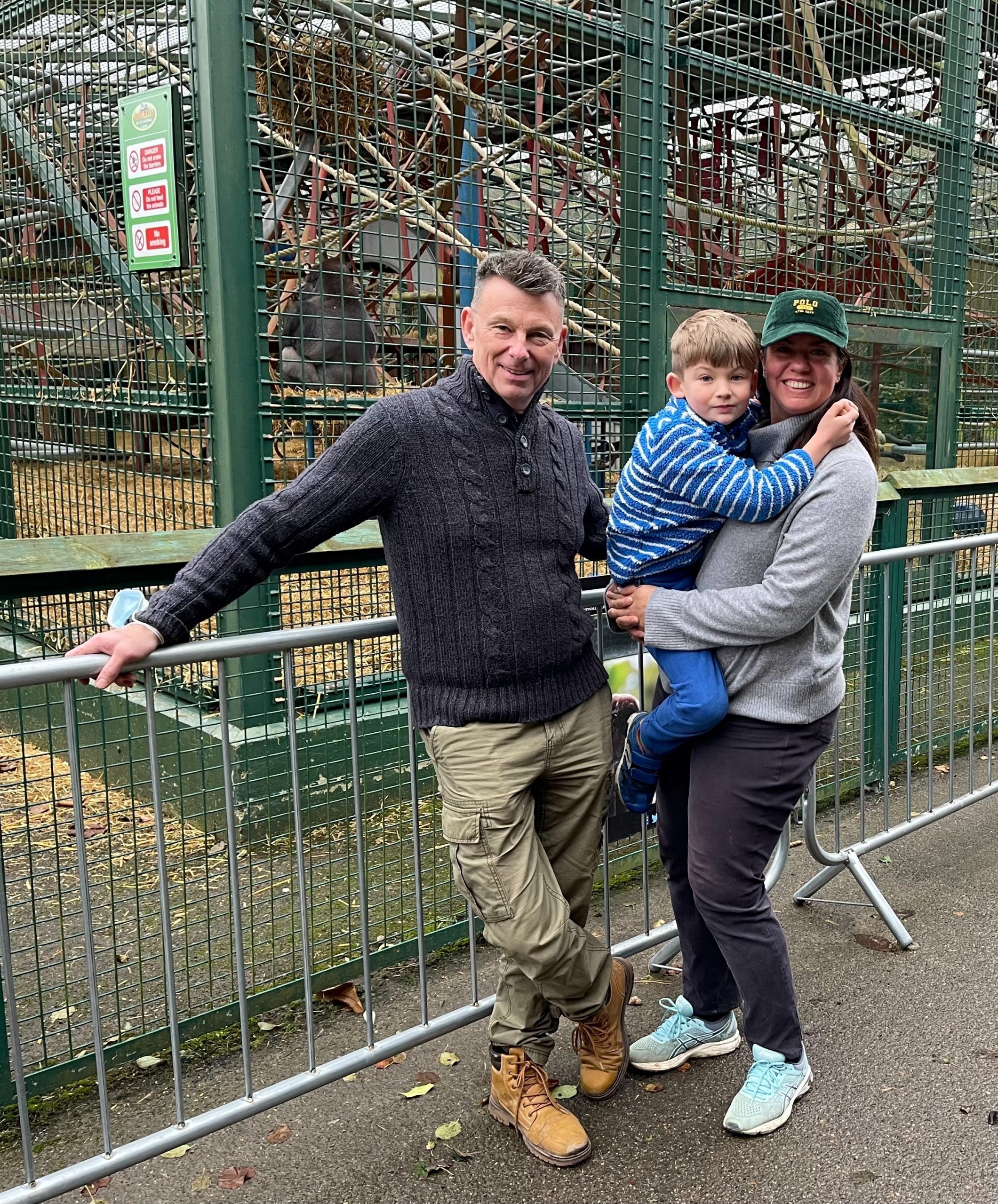 Chartway Civil Engineering's Elmer sculpture 'Zebrelmer' sported some funky colours in his design, including an orange mane which matched the company logo colours.
Visitors to the charity art trail, were encouraged to enter their details into the specially created app for a chance to win different rewards from each of the 81 sculptures as they walked the around Maidstone town centre and parks to see the Parade of individually designed Elmers. The Parade was organised by Heart of Kent Hospice with the auction of 51 of the sculptures raising in excess of £312,000.
The Meddemmen family entered their details when they reached 'Zebrelmer', and received a surprising telephone call from Westerhill Homes who, alongside sister company CCE were taking care of all the rewards winners on their three Elmers, and were the Presenting Partner for the event. The family had been drawn from hundreds of entries as winners of a family day out at Howletts Wild Animal Park. As the Meddemmens weren't able to visit the park until close to Christmas, Westerhill Homes also added in a visit to Santa's Grotto at Howletts.
Joanne Weeden, Sales & Marketing Director at Westerhill Homes says ' We are delighted that the winners of the 'Zebrelmer' reward were able to plan their visit to the wild animal park not only to see the animals, but to visit Santa Clause as well.'
The Meddemmenn family says ' It was such a surprise to find out that we had won the reward on the 'Zebrelmer' sculpture, a big thank-you to the Westerhill Homes and CCE team for the day out at Howletts, we had a lovely time'.
Elmer's Big Heart of Kent Parade was an event to raise awareness and funds for Heart of Kent Hospice. For more information or to make a donation visit https://www.hokh.org/