Explore Chartway Group
Our team were super excited to welcome our Elmer's to their new home at our Head Office
Wednesday 29th September 2021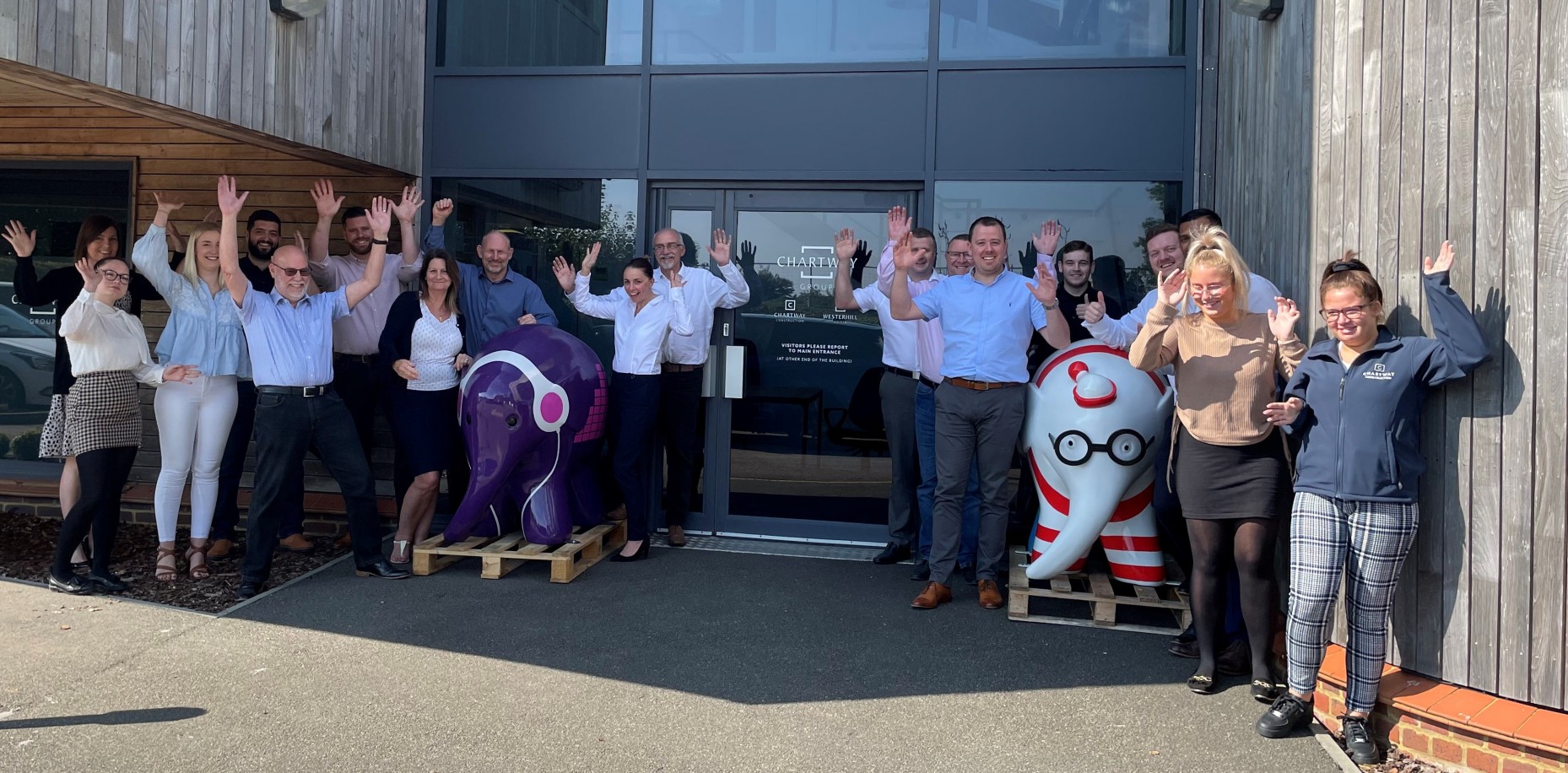 Our team were super excited to welcome our two Elmers to our offices in Orchard House this week. This follows our successful bids at the Elmer's Big Heart of Kent Parade Auction held last week to raise funds for Heart of Kent Hospice.
This summer saw 81 Elmers (51 large Elmers and 30 baby Elephant sculptures) placed on the streets, parks and attractions around Maidstone, raising awareness of Heart of Kent Hospice and giving local people and visitors from far and wide a 9-week free charity art trail, the first of its kind in Maidstone. The auction last week raised £312,750 for Heart of Kent Hospice, an amazing amount which will help the Hospice to deliver services to both in-patients and their families and the wider community services the team provide.
We were proud to be the Official Presenting Partner for this amazing event and sponsored two large Elmers 'Where's Elmer'  designed by the creator of 'Where's Wally' Martin Handford, and 'Heard Across The County' designed by Ashley Austin. Click here for more information about Elmer's Big Heart of Kent Parade and Westerhill Homes https://www.westerhillhomes.co.uk/elmer/
Follow us on Instagram and let us know which one is your favourite, we love them both! @westerhillhomes
We also gifted 4 baby Elmers to local schools: Coxheath, Loose and Jubilee Primary Schools and Cornwallis Academy,  and they are now back with them to be enjoyed and loved by all the students.
Look out for news of where you might be able to meet these two spectacular Elmers soon.
If you would like to find out more information about Heart of Kent Hospice, click here https://www.hokh.org/