Explore Chartway Group
How we can make our homes inspiring, comfortable and practical with interior design.
Wednesday 14th April 2021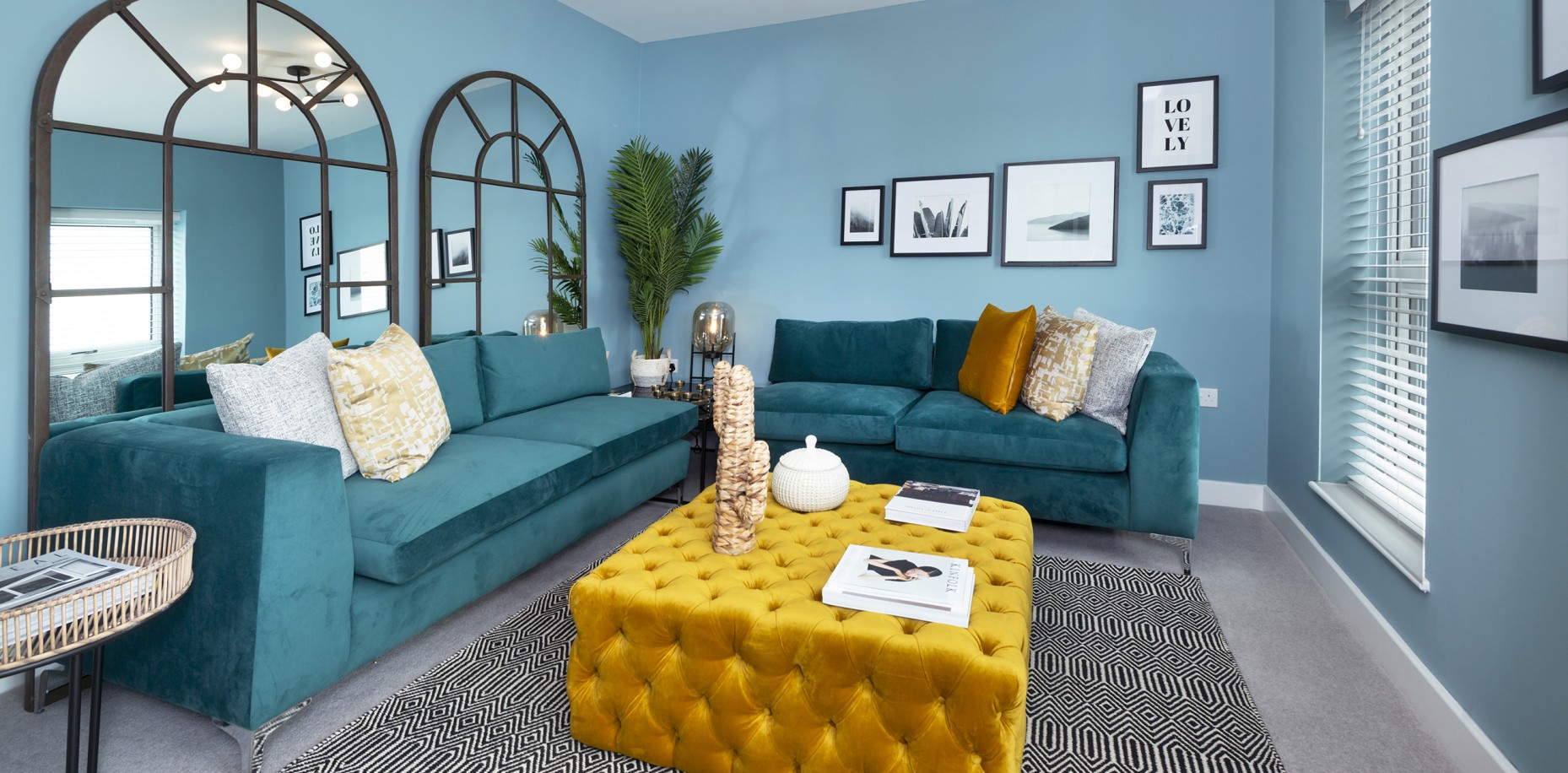 How we can make our homes, inspiring, comfortable and practical with interior design.
Creating spaces in our homes for work, rest and play has increased in significance over the last year. More and more of us our looking to make our homes synonymous with how we are living our lives. We need calm and inviting spaces for sleep, energising zones for play and creativity, and comfortable areas for entertaining be it just ourselves or, when the family are able to visit us later this year.
Colour, texture and lighting can all help to define spaces, making them appropriate to what we need from them. In the bedroom this can be luxurious bedding and throws, plump cushions and soft bedside lighting against subdued wall colours, or dark and moody wall papers. In our entertaining areas such as Dining rooms, we can ensure we have enough seating, perhaps a statement light above the table and beautiful table settings to create the right ambience, for a family lunch or date night. Zones for play and creativity can take more vibrant colour schemes, primary colours can help energise and focus us, or switch it right down and create a neutral scheme, to help with mindful activities or highly focused tasks. Adding task lighting in work areas can instantly help to help define the space and make it more practical too.  In the Lounge, comfy sofas, squishy cushions and textured rugs can bring a sense of relaxation and using a statement colour or wall paper will highlight special zones in the room, and bring attention to artwork or special pieces of furniture.
It's your home and therefore your choice as to how you want it to feel. With so many interior design books out there, trends to follow, social media images and television designers to aspire to, but when it comes down to it, it's what makes you happy and it's a reflection of who you are, so go with your own ideas, if it's for you then it will be perfect!
The image shown features one our show homes created by Suna Interior Design.  We have different styles on different developments, so take a look through the mages and see if anything inspires you, by clicking here: https://www.westerhillhomes.co.uk/developments