Explore Chartway Group
Elmer's Big Heart of Kent Parade in Maidstone is open from tomorrow; it's going to be fabulous
Friday 18th June 2021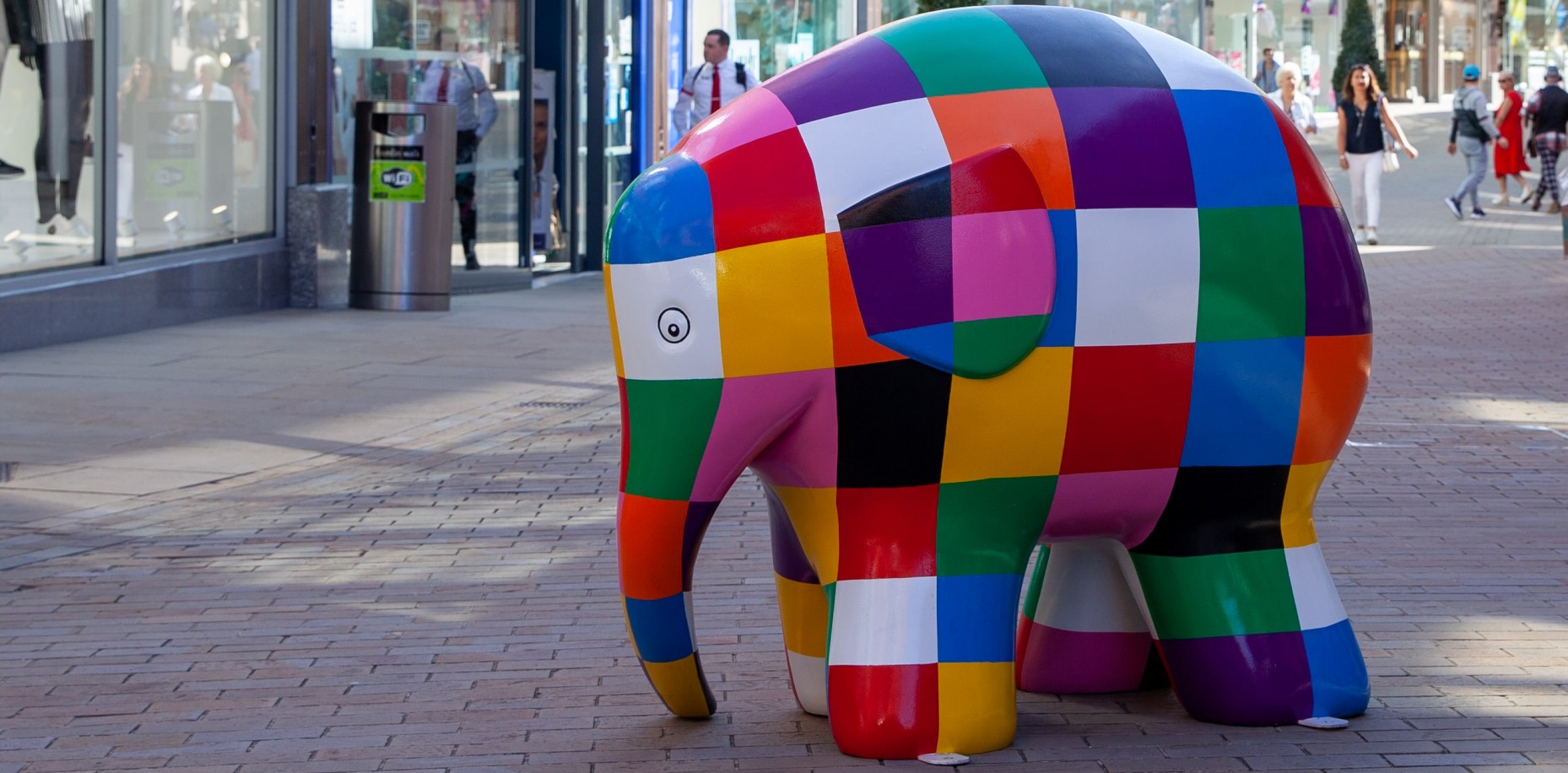 Elmer's Big Heart of Kent Parade is open from Saturday in and around Maidstone, with a trail of 50 fabulous individually designed Elmers, celebrating summer and featuring three walks, Heritage, Nature and River.
For the next nine week the Parade will be live, this free event is a Wild in Art event in support of Heart of Kent Hospice, and we are the proud Official Presenting Partner.
Discover our Elmers on two of the walks, and our sister company CCE has also sponsored an Elmer, they are wonderfully creative in their designs and have been hand painted and will be in their locations until 22 August when the Parade comes to a close. In early September all the large Elmers will be auctioned at a special event and we hope a large amount raised, as it will go directly to Heart of Kent Hospice to support their work at the hospice and in the local community.
As well as our large Elmers, we gifted four baby elephants to local schools: Coxheath Primary School, Loose Primary School, Jubilee Primary School and Cornwallis Academy. We've been lucky enough to see the finished sculptures which are a part of the Learning Herd, located in small groups in some prominent locations in the town centre, and we think they are totally brilliant, designed by the students and reflecting some important themes.
Visit our Eimers and download the Parade app and you could enjoy a reward, the chance to enjoy an Elephant Experience for you and your family at Howletts Wild Animal Park, a family day out at Diggerland or, a family day out at Howletts Wild Animal Park.
Find information about Westerhill Homes and Elmer's Big Heart of Kent Parade, by clicking here: https://www.westerhillhomes.co.uk/elmer/
For full information about Elmer's Big Heart of Kent Parade visit www.elmermaidstone.co.uk
To find out about the work of Heart of Kent Hospice click here: https://www.hokh.org/