Explore Chartway Group
Elephants and Rhinos are a heavy combination!
Wednesday 24th November 2021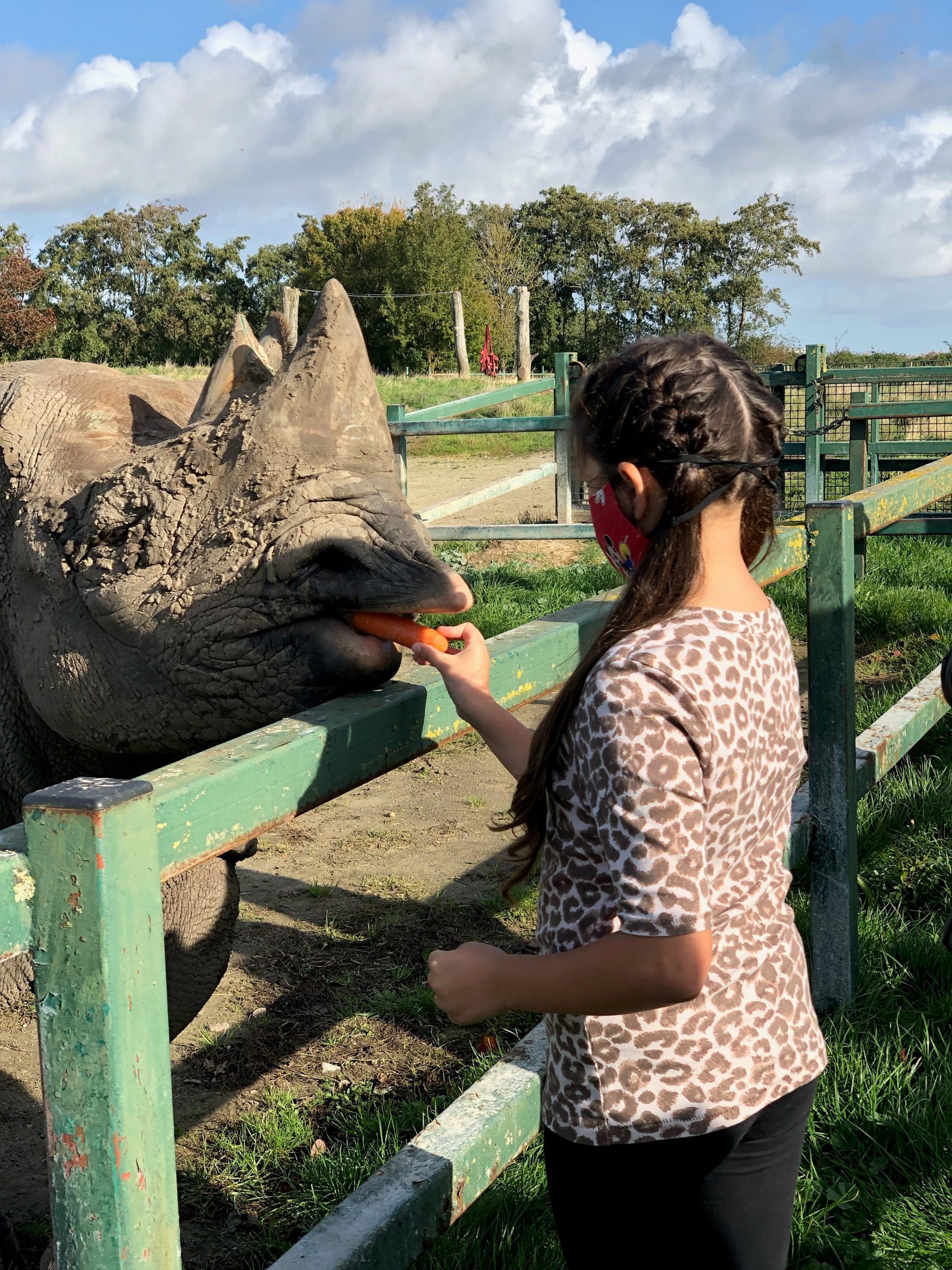 Back in the summer Westerhill Homes were Presenting Partners for Elmer's Big Heart of Kent Parade, a community charity art trail of 51 large and 30 small Elmers in Maidstone, raising funds and awareness for Heart of Kent Hospice who are based in Aylesford.
As part of their sponsorship of two of the large Elmers, they included the opportunity to claim a reward by registering at each of the sculptures, and for 'Where's Elmer' offered the chance to win a family experience day at Howlett's Wild Animal Park.
The lucky winners were, Mum Sarah and her three daughters, Jazmyn, Lauren and Ashleigh, and they have just visited Howletts during half term to claim their prize. As the Elephant Experience wasn't available, they chose to meet the Rhino's instead, as well as being able to spend the day in the Park which we gave them as part of their day out.
Mum Sarah said, 'Thank you so so much for our amazing prize. We all had the most fantastic family day at Howletts during the half term, and felt so lucky to have the experience of feeding the Rhinos and finding out more about them.'
Joanne Weeden, Sales & Marketing Director at Westerhill Homes said ' We were delighted to be able to offer the animal experience, and a day out at Howletts Wild Animal Park, as the reward for our 'Where's Elmer' sculpture. It obviously gave the Jones family much pleasure and enjoyment. Working with Heart of Kent Hospice to raise funds and awareness for their vital work in the community was at the centre of Elmer's Big Heart of Kent Parade, but seeing families having a great time out on the trail and now with their winning reward has made it even more worthwhile'.
Heart of Kent Hospice are always grateful for donations, visit them at https://www.hokh.org/ to find out more about their valuable work.