Explore Chartway Group
Are you sitting comfortably?
Monday 25th October 2021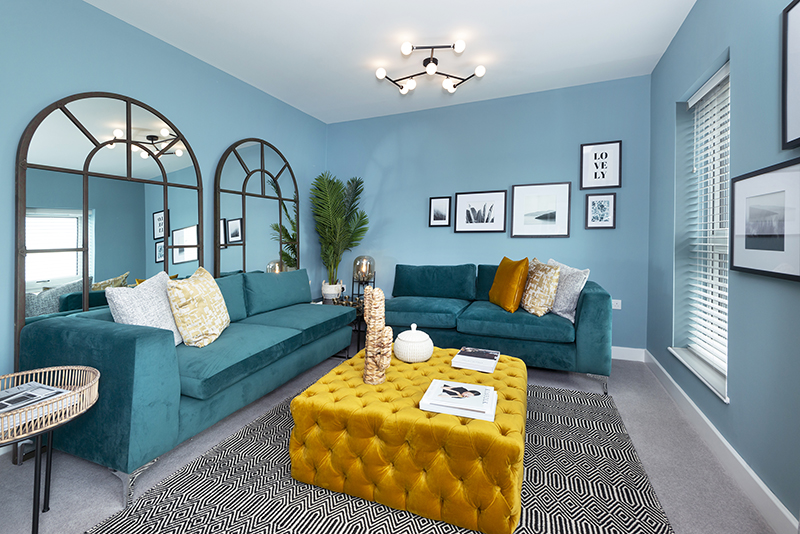 Cool and contemporary, warm and inviting, rich cosy colours or bright and modern lines all create different feelings when we use these rooms.
Open-plan or a separate room, we have different styles to choose from on each of our developments, depending on the size and house layout.
Our specification includes carpets, and we have a range of colours to choose from, soft underfoot in whatever colour you select, the room will instantly feel comfortable. Adding seating, as sofas and chairs, corner seating or slouchy casual upholstery will set the scene and be the starting point for adding in all the accessories, colour and layers. Your room may be family-orientated if you are using it on an everyday basis or more sumptuous if it's an entertaining space. Soft furnishings such as cushions, throws, rugs will help to add layers, creating an inviting and restful area to be with the family, chat with friends or maybe watch films or, somewhere to relax and read books and watch films.
Take a look at some of our developments to see our different house type designs for Lounges and see if you can imagine you and your family using them, perhaps it's time for a move to upgrade your living space?