Explore Chartway Group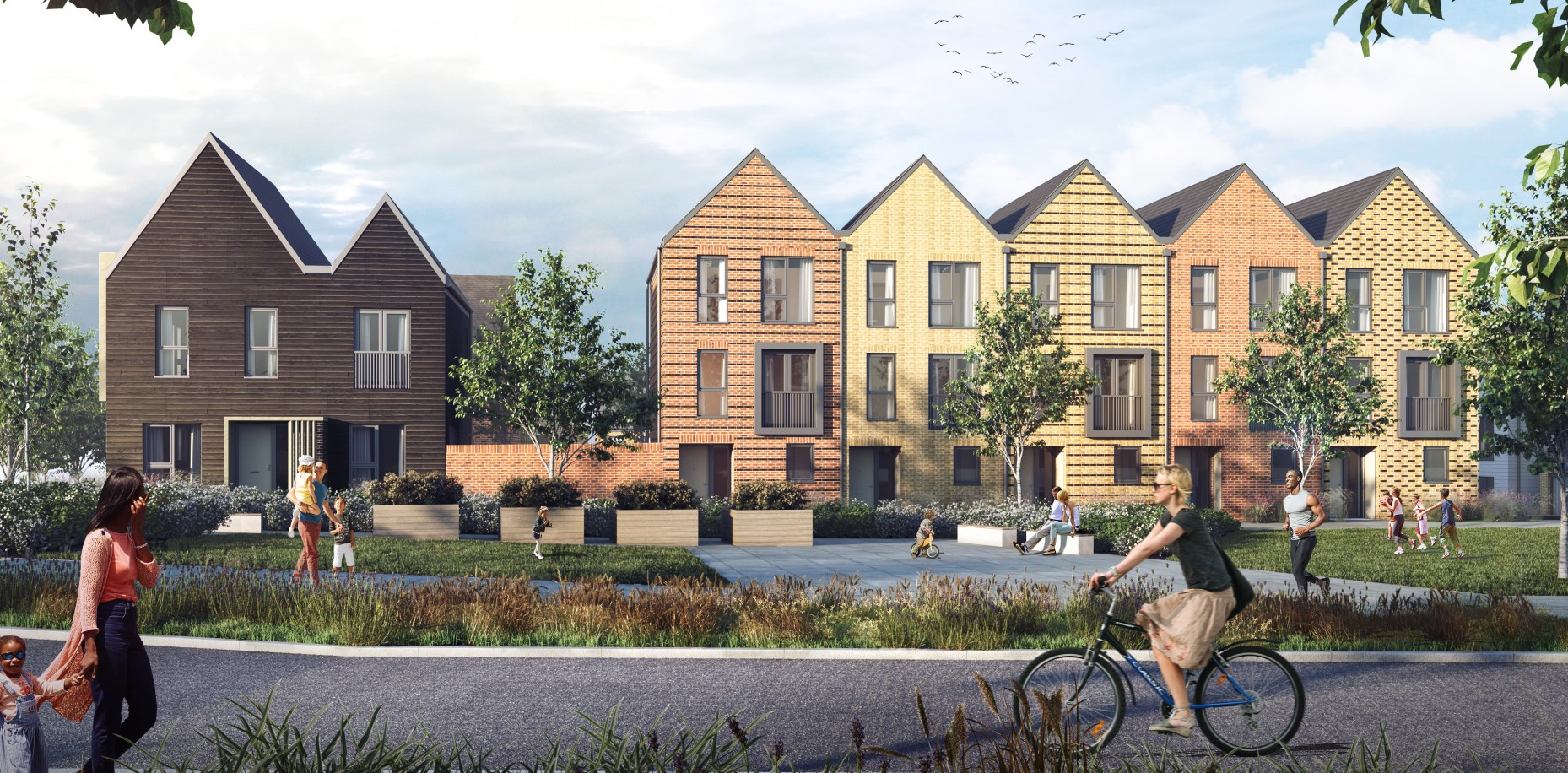 Alkerden Gateway
Designed by award-winning architect, BPTW, Alkerden Gateway consists of 67 custom build homes, including 17 (25%) affordable homes. We are excited to develop a visually diverse street scene and a vibrant place to live within Ebbsfleet Garden City.
This project presents an exciting opportunity for innovation and originality as you will be involved in the design and build process, making your next home truly your own. The homes will be customisable right down to the floor plan, materials and kitchen.
The layout of Alkerden Gateway will lend itself to pedestrian and cyclist movement, avoiding the reliance on cars. Future residents will also be connected by Fastrack buses and Ebbsfleet International train station, which reaches London St Pancras in just 19 minutes.
Discover more about Alkerden Gateway here: www.alkerdengateway.co.uk
We're delighted to announce that we have submitted a planning application for Alkerden Gateway, a unique custom build community at Ebbsfleet Garden City.
Thank you to the local residents, businesses and stakeholders who participated in our pre-application engagement period. The feedback received has informed our final proposals.
Stay updated and Register your Interest at www.alkerdengateway.co.uk