Explore Chartway Group
Flexible 4 bedroom home is our Home of the Month at Kings Oak Park, Headcorn
Thursday 22nd April 2021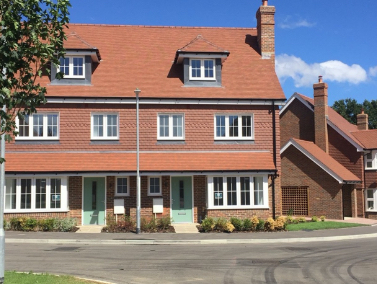 On 1st April this year, the government-backed Help to Buy Equity Loan Scheme is changing and will be for first time buyers only!
Whereas the previous scheme was open to everyone, the new 2021-2023 Help to Buy Equity Loan is just for first time buyers. The keys points which you should know are:
You only need a 5% deposit
You won't pay interest on the equity loan until the 6th year
You can buy a home up to a value of £437,600
You must be a first time buyer, and cannot have owned a home before either on your own or with another person
It's easy to apply for the Equity Loan, our Independent Financial Advisers can help you with your application
Many of our homes are available within this price range so take a look at all our developments and see which home appeals to you.
For further information click here for our Buyers Guides: www.westerhillhomes.co.uk/buyers-guides.
For full information about the 2021-2023 Help to Buy Equity Loan Scheme click here: www.helptobuy.gov.uk/equity-loan/equity-loans/.